Advanced Vocational Training in Vietnam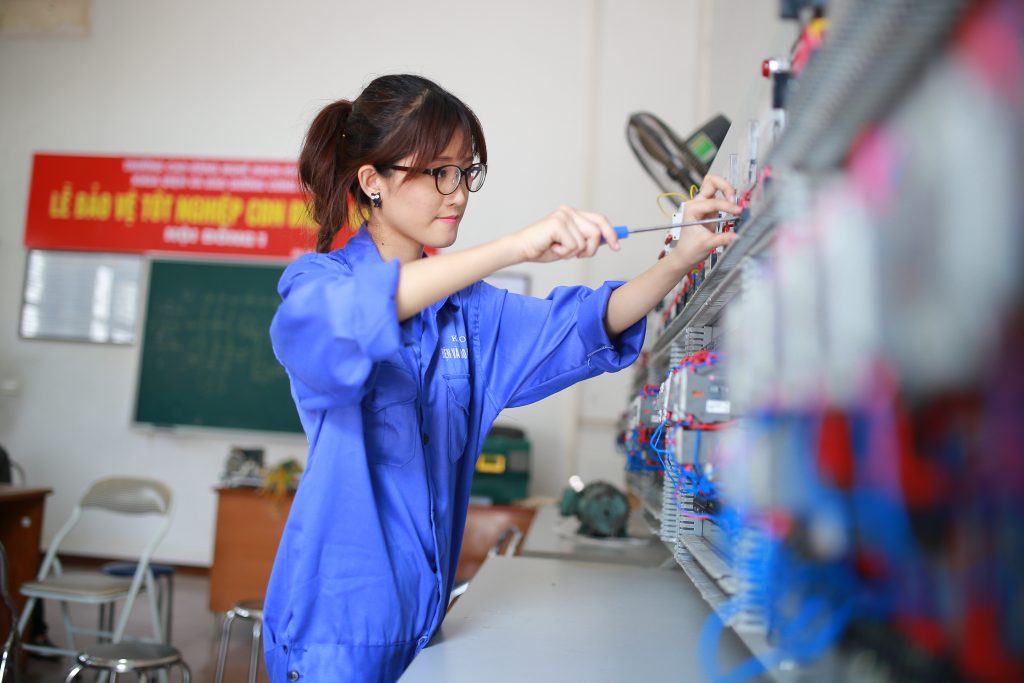 The FiVe project aims to progressively establish an advanced vocational training program in electrical engineering in Vietnam based on the "Techniker" schooling in Baden-Württemberg in Germany. The long-term goal is to make the German "Techniker" qualification available to Vietnamese graduates. The pilot project of this form of advanced vocational training aims to be approved by the responsible ministry in Vietnam and thus form the basis for the growth of technical colleges in the country.
The first advanced vocational training course will be offered at the Hanoi Vocational College of Technology, the vocational training institution of the Hanoi University of Science and Technology. Project partners are the "Landesakademie für Fortbildung und Personalentwicklung an Schulen in Baden-Württemberg", the WMU GmbH Magdeburg and Leipzig University represented by the International SEPT Program. The project is funded by the BMBF (the German Federal Ministry of Education and Research).
Since Vietnam opened its doors to the global market, several German companies have established themselves there. These companies, as well as innovative Vietnamese companies, note a lack of qualified technical specialists – especially in middle management, i.e., those with a bachelor's degree or advanced vocational training. This project aims to fill the skill gap for the companies in Vietnam through establishing the "Techniker" advanced vocational training program according to German standards.
From the German side, the project is supported by the Ministry of Youth, Education, and Sport in Baden-Württemberg. In Vietnam a close cooperation with the Ministry of Labour, Invalid,s and Social Affairs and the subordinated Institute of Vocational Training is pursued.
FiVe

Advanced Vocational Training in Vietnam

Country

Vietnam

Sector

Electrical engineering

Target group

Graduates of basic vocational training in Vietnam

Project partners

Landesakademie für Fortbildung an Schulen in Badenwürtemberg
WMU GmbH
International SEPT Program

Project period

01.01.2015 – 31.10.2019